California Domestic Violence
San Francisco Domestic Violence Lawyer
Domestic violence is a term used by members of the criminal justice system to describe and classify several types of conduct which society has made criminal through the enactment of laws. Domestic violence may be referred to as family violence, spousal abuse, relationship abuse, domestic battery, domestic assault, domestic abuse, intimate partner abuse, intimate partner violence, stalking, criminal threats, or harassment.
The specific conduct which has been made criminal by California law includes, but is not limited to, causing or an attempt to cause an unwanted touching (battery), assault, restraint, or fear based on the use of threatening words which the recipient claims were understood to be threatening which are made unlawful by Penal Code Section 422.
California law defines the specific relationships which qualify as being required in order for an incident to be characterized as domestic violence in Penal Code Section 273.5. The definition of qualifying relationships is very broad and includes spouse, former spouse, cohabitant, former cohabitant, or the mother or father of a child. Penal Code Section 243(e)(1) provides that in addition to the relationships defined by Penal Code Section 273.5, a relationship qualifying for prosecution as a domestic battery includes person with whom the accused currently has, or previously had a dating or engagement relationship.
In other words, if there is or was a dating relationship or more serious relationship, then a incident involving violence or the threat of violence, or fear may be characterized as domestic violence in California. The consequences of a criminal conviction for domestic battery (Penal Code Section 243(e)(1)) or domestic violence on a current or former spouse or cohabitant (Penal Code Section 273.5) provide for harsh punishment pursuant to Penal Code section 1203.097.
Studies have shown and research has established that people from all walks of life and all socio economic backgrounds are accused of violence in the home and investigated for allegations of abuse against a spouse, intimate partner or family member. Men, women and partners who are the same gender, are arrested for domestic violence in California daily. An arrest or criminal investigation for domestic violence usually results in a criminal case being filed by the District Attorney in the county where the offense is alleged to have occurred. If a domestic violence arrest has been made on Federal land, Federal law will apply and the case may be prosecuted by the United States Attorney's office in Federal court.
Penalties
Additionally, a person accused of a criminal domestic violence charge will have pretrial release conditions imposed and protective orders issued against them and may be required to attend and participate in one or more treatment programs. Additionally, the punishment for a conviction for domestic battery, criminal threats or stalking may include actual jail or prison and no diversion from criminal prosecution is available as an alternative to formal criminal court proceedings. Even if probation is granted in a domestic violence case, sentencing conditions will include conditions pursuant to Penal Code section 1203.097.
Probation in a domestic violence case can either be formal or informal. Formal probation requires the person who has been convicted of a domestic violence related offense to periodically see a probation officer. Informal probation is sometimes called court probation and the person who has been convicted of a domestic violence related offense does not have to see a probation officer. In some cases or counties, probation will start off as formal probation and can be modified to informal probation depending upon performance on probation.
The Court Process
Court appointed lawyers are provided to the poor in California domestic abuse cases. However, court appointed attorneys have very heavy caseloads and may not be able to provide the level of representation and individual attention to an individual case may deserve or a person may require. Additionally, if a court appointed lawyer is provided in a domestic violence case, the court may hold a Hearing following the conclusion of the case to determine the amount a person must pay for the representation by a public defender or other court appointed attorney.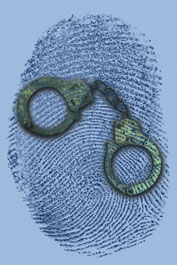 The District Attorney or other prosecutor charges most cases involving serious injuries as felonies. However, a person doesn't have to actually break the law to be arrested for domestic violence, it is enough that the police have probable cause to believe a crime was committed and the person they arrest committed that crime.
Minor physical injuries also result in a criminal prosecution for domestic violence. Although no one should suffer any violence whatsoever at the hands of their spouse, family member, boyfriend or girlfriend, arguments occur which sometimes turn physical. The prosecution will seek to introduce evidence of prior domestic violence incidents whether or not the incidents resulted in an arrest or conviction. The state legislature has created exceptions to the rules of evidence making evidence of prior uncharged incidents of domestic violence admissible in order to make the new case easier to prove.
Experienced Domestic Violence Lawyer
The stakes are high in all California domestic violence cases. A criminal conviction for domestic battery or criminal threats may result in jail, large fines, mandatory domestic violence counseling sessions which meet two hours weekly for one year, mandatory drug and alcohol education classes, personal conduct orders, stay away orders, temporary restraining orders, and other punishment. For that reason, it is critical that that a person arrested for domestic assault, domestic battery, criminal threats or stalking have only a qualified domestic violence defense lawyer to handle the case as soon as possible.
Robert Tayac is recognized as being among the top domestic violence lawyers in California and represents clients in criminal cases related to domestic violence, assault and battery, and applications for and responses to restraining orders. Attorneys, investigators and experts working with this highly specialized law office represent clients in the Northern California criminal courts located in San Francisco, San Mateo Marin, Alameda, Santa Clara, Contra Costa, Sonoma and Napa counties.
Additionally, lawyers of this law firm represent clients seeking or defending against temporary restraining orders and no harassment orders before the superior courts of San Francisco, San Rafael, Redwood City, South San Francisco, Napa, Oakland, Palo Alto, Walnut Creek, San Jose and Santa Rosa. The firm accepts only California domestic battery cases, California temporary restraining order actions or California driving under the influence cases.
Contact The Office
An arrest for domestic battery, domestic assault, criminal threats or stalking in California may result in actual jail, large fines, mandatory 52-week batterer's treatment program, mandatory alcohol education classes, and other punishment. For that reason, it is important that you have only a qualified California criminal defense lawyer handling your domestic violence case from the beginning.
If you or someone you know has been or may be accused of domestic violence, we invite you to read the information contained in this website and welcome you to call our office and discuss your case with a domestic violence lawyer. If you prefer, you may submit a confidential case questionnaire which will be reviewed by a member of our firm and receive a prompt response.
If you hire Robert Tayac to handle your domestic violence case, you will know your case is being properly handled by a knowledgeable, experienced, and trustworthy California criminal defense lawyer.
Office Locations and Areas We Serve
Mr. Tayac represents clients who have been arrested in the following counties as well as other cities throughout California and can meet clients at one of several office locations in Northern California:
Oakland
Palo Alto
Walnut Creek
Resources
This website is about California's domestic violence laws and the San Francisco and Bay Area courts. Domestic violence cases in California frequently must be fought. Many people arrested for domestic violence are innocent. A person doesn't have to commit a crime to be taken to jail by the police, especially in domestic abuse cases.